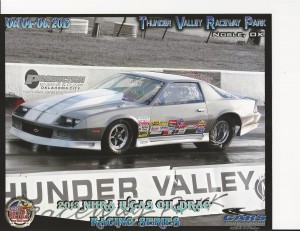 1987 Z28 Camaro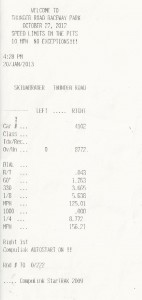 S & W back half, Scott Shafiroff 582 cubic inch 975 hp.
Competes in NHRA division 4 Super Street, which is 10.90 index. Runs 148-150 mph coming off the throttle stop. The car weighs 2860 lbs.
At this recent race where this photograph was taken I was #1 qualifier in Super Street category, and was runner up at first race of the 2013 season in Houston, Texas.
Thanks Rick for all the help. I will keep you informed concerning the new converter.
Mike Flores