LIMITED LIFETIME WARRANTY (Conditional)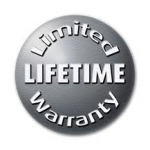 The absolute best Warranty in the industry, period.
 Midwest Converters of Rockford,IL.("Midwest") warrants that each OEM remanufactured torque converter sold by Midwest will be free from defects in material and workmanship under normal and proper use featuring a Conditional Lifetime Warranty. Contact Midwest for details. Midwest's obligation under this Warranty shall be to repair or replace, at Midwest's option, the defective product at no charge to the original customer. Customer is responsible for shipping and handling each way. Under no circumstances shall Midwest be liable for any oil, towing, hard parts or transmission repair, rental charges or labor. As a condition of this Warranty, the customer must return any allegedly defective product to Midwest for inspection. The converter must be returned with serial number and copy of original invoice and invoice number included.
This warranty does not apply to unsatisfactory product performance which attributable, in whole or in part, to any factor, condition or circumstance other than defects in material and workmanship. Without limiting the foregoing, this Warranty shall be null and void if repair or replacement is required because of improper installation, accident, neglect, misuse or any other cause other than ordinary and intended use, or if the unit has been dismantled, altered or repaired by the customer or unauthorized source. Except for the Warranty listed above, Midwest makes no other representation or warranty, expressed or implied.
Responsibility for installation, maintance, service intervals and use of this product must be satisfied by the customer to meet Midwest's requirements and that all necessary steps have been taken to assure that each application and use meets all performance and safety requirements, including any applicable laws, regulations, codes and standards.
Call or email us for more information about our "Conditional Limited Lifetime Warranty"
815-229-9808